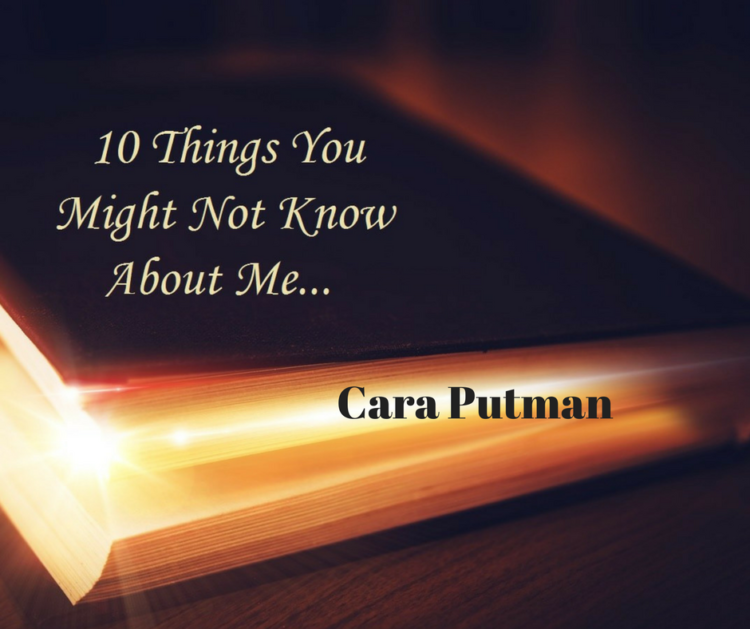 We've been having so much fun sharing things you might not know about us. So here are ten facts about me. I hope they're new and fun for you!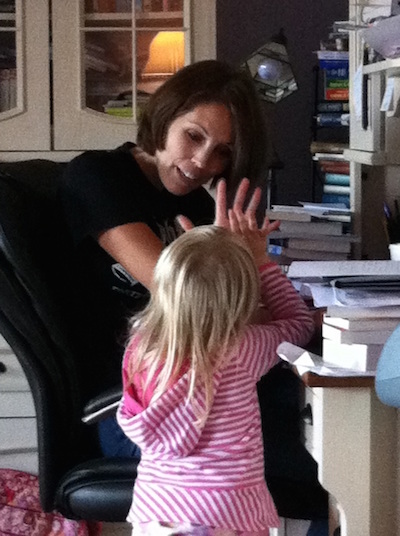 1) When I start writing, I can be kind of one track minded. I lose all sense of time, and my husband has told me I'm very good at saying "five more minutes" and looking up 40 minutes later.  There's something about getting embroiled in a task or a scene or a character that makes my single-minded. This photo simply captures that focus. It's not my finest moment, but it's something I'm working on.
2) In 2012 I had the privilege of teaching a class in Germany. We lived in Hannover for two months and it was an amazing experience. The kind that's hard to replicate. We almost didn't travel to Berlin, because I wasn't overly interested in seeing a large city. Then we had the chance to stay with a family there, so we went. I am so glad we did because my pinch me moment was at the Brandenburg Gate. I really did ask my husband to pinch me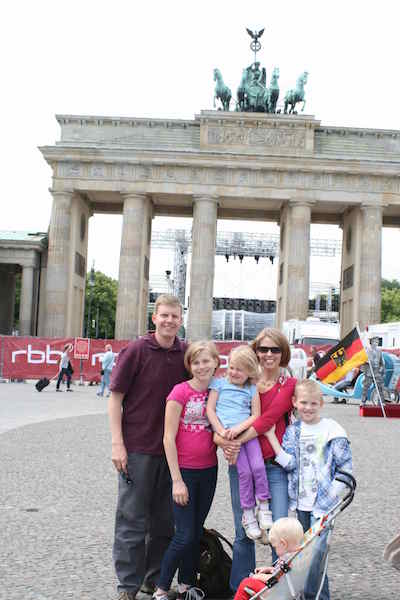 because I couldn't believe I was really there experiencing the site where so much history happened.
3) I'm a huge Cornhusker fan. I always joke that I have footballs pumping through my veins rather than red corpuscles. Truly. I'm red through and through. I get excited about Husker football, and UNL, and anything to do with my great state. So much so that my sister-in-law got me these pillows for Christmas. While they might not have helped us beat Ohio State, they are still on the couch and will likely remain there for awhile. And, guess what? I'm wearing that hoodie as I type this. There truly is no place like Nebraska. Just ask my kids. They'll sing every word of the alumni song, even though they are unlikely to actually attend my alma mater. Some things are too sad for words, but living out of state makes that one a pretty sure deal. Go Big Red!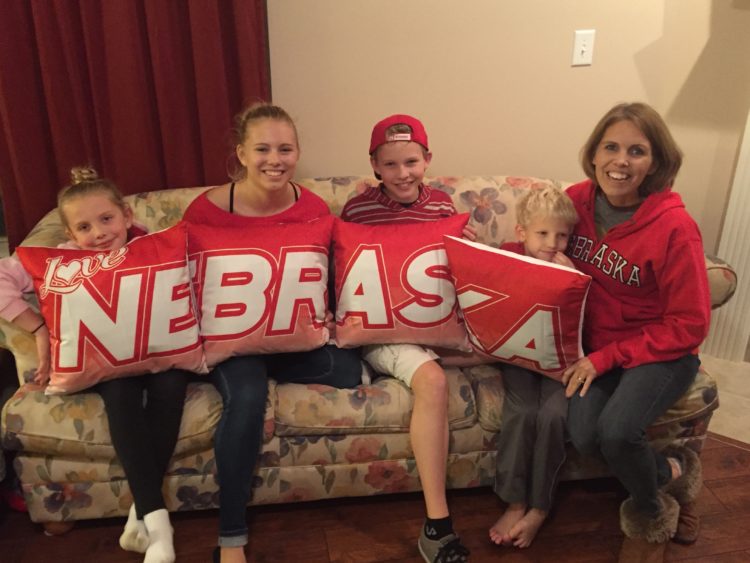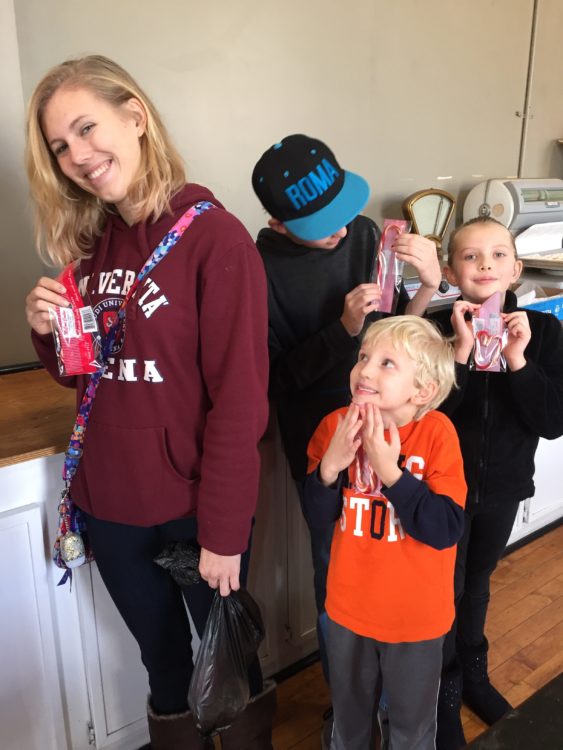 4) My kids are some of my biggest fans. This photo shows them enduring another one of our family adventures to McCord's for the candy cane making. I love McCord's cherry cokes. I twist the candy canes, but don't eat them, even though my kids assure me they are the best in the world. What started out as research while I was writing my novella in Where Treetops Glisten has become a family tradition. One that they'll even let me document if a bit reluctantly. Hey, anything for the sake of accuracy in a book. At least this is yummy research.
5) My Christmas tree is still up. Truly. The ornaments are off, but the tree is still up. Maybe I need to add hearts and red ribbon to the tree and call it a Valentine's decoration. But it's still up. Maybe we'll get it down this week. Nah, who am I kidding?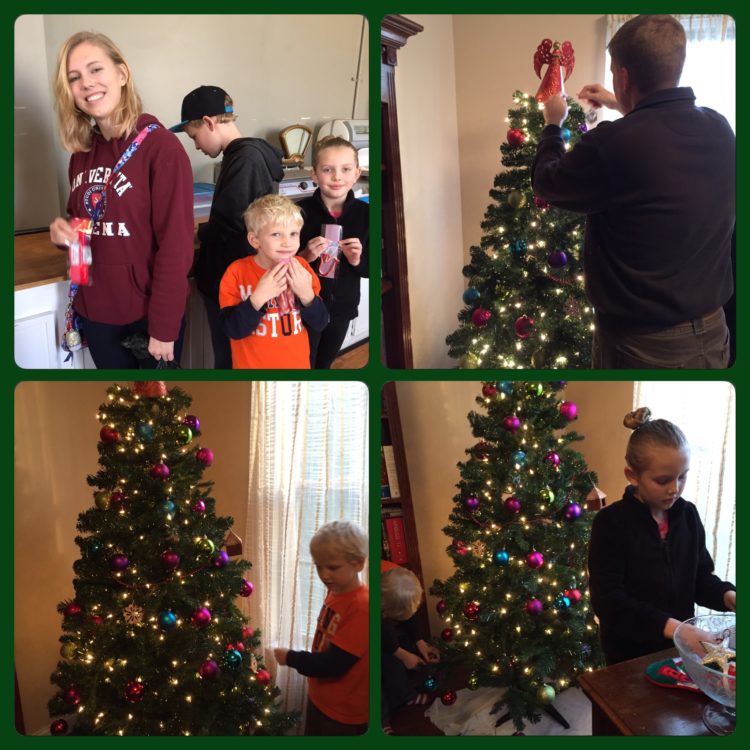 6) I think most of you know we spent a month this summer in Italy while I taught a group of undergrads. What you might not know is that the gelato alone is reason to go to Italy. But don't buy gelato from a place where it's in mounds. That means they've blown air into it, and it's not going to be good. Instead, walk away from the tourists areas and into the places where you'll find the real shops. The flatter the gelato is the better for you. We may have had gelato about once a day while we were there. Amazingly, my clothes still fit, which leads to point 7.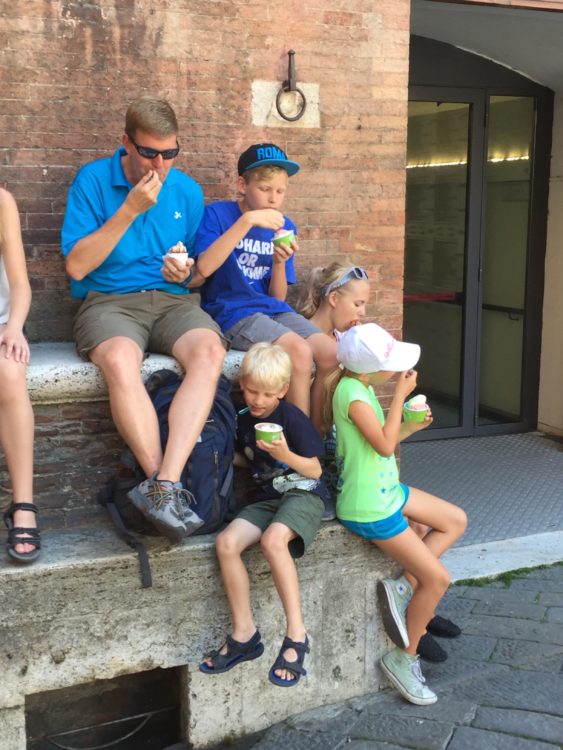 7) While in Italy, we walked on average 8-10 miles a day. A day! That's how Europeans stay thin. It's all the walking. Even the little guy walked that much. So his complaints at two blocks back here? Yeah, they don't work.
8) I read even while blow-drying my hair and brushing my teeth. It's like breathing to me.
9) I am a cat person. Hands down. And we got our current cat for our dog. Truly. But we're not getting a dog for our cat. A person must draw the line somewhere.
10) I'm an extrovert. I know. You're shocked. But it's true.