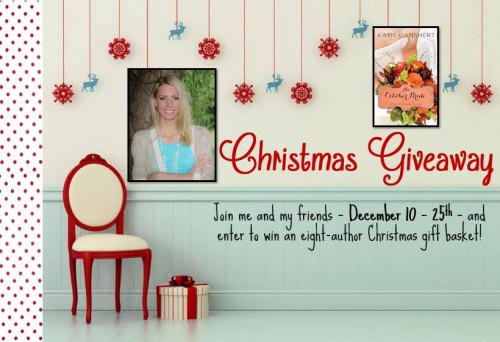 When it comes to Christmas traditions, two come to mind.
The first is not unique to our family, but not as well-known as I once assumed.
Who has heard of the Christmas pickle?
Up until very recently, I thought everybody had! Then I saw a note from one of my editors in my upcoming manuscript (the scene involved the pickle), asking what in the world I was talking about. She had to look it up.
Supposedly, it's an old German tradition, which would make sense. I come from hardy German stock. I grew up calling my great grandma and grandpa Oma and Opa, and I distinctly remember Oma yelling at Opa in German anytime she got upset.  They came to America on a boat as teenagers.
The funny truth, though, is that it's not actually an old German tradition at all. The funny truth is that nobody is quite sure where this tradition comes from. All I know is that we have one and this is how it works.
First of all, you should know that it's not food. It's an ornament, and it comes in varying sizes. Someone hides the green pickle ornament on the tree and the first person to find it gets an extra special gift. We did this when I was younger and we do it now with our son, Brogan.
The second tradition is most definitely unique to my family.
And that tradition is egg salad.
To read the rest of Katie's post, click here.
I am so delighted to announce that my writing buds and I are banding together to give a great big Christmas gift to our readers. This will be a fun tour that takes you to our blogs for Christmas memories and traditions. You can come back to this post for links to each post as they go live. And be sure to check out each one because many of us will have additional giveaways on our sites. These ladies are so talented that I'm delighted you'll get a chance to meet them and discover their books if you haven't already.
– 12/10 – Beth Vogt: A copy of Somebody Like You or A November Bride (winner's choice); a $5 Starbucks card 
– 12/12 – Cara Putman: A copy of Where Treetops Glisten; B&B Works lotion
– 12/14 – Kristy Cambron: A copy of The Butterfly and the Violin or A Sparrow in Terezin (winner's choice); a $5 Starbucks card
– 12/16 – Katherine Reay: A copy of Lizzy & Jane or Dear Mr. Knightley (winner's choice); a Lizzy & Jane tumbler
– 12/18 – Katie Ganshert: A copy of A Broken Kind of Beautiful; an audio copy of An October Bride
– 12/20 – Courtney Walsh: A copy of Paper Hearts; Christmas artwork
– 12/22 – Melissa Tagg: A copy of Here to Stay; an It's a Wonderful Life DVD
– 12/ 24 – Sarah Ladd: A copy of A Lady at Willowgrove Hall; a Pride and Prejudice DVD
*Winner announced 12/26. U.S. only please.
Just use this form, but be sure to keep going for my extra giveaway!
It's easy to enter. Just use this form, but be sure to keep going for my extra giveaway!
And here's mine!