The Christy Award winners will be announced at the end of the month. Traditionally, the Christy goes to the best book in several different categories of Christian fiction. This year's list of finalists can be found here. I'm delighted to see so many friends' books on the list and thought I'd focus this week's Fiction Friday on a recap of why I loved their books. If you're looking for a vacation read, I think you'll find a bunch of great books on this list.
The Story Keeper by Lisa Wingate in contemporary
Don't readThe Story Keeper unless you love a story that resonates long after you're finished. Unless you love a book to keep calling to you when you aren't reading. Unless you love characters who are broken but fighting for their place. Unless you love a setting so rich you could see every word. Unless you love a story that resonates.
Lisa Wingate is a masterful author and this book is probably my favorite yet. Jen is an editor trying to make it in NYC when a manuscript shows up on her desk. She is entranced by the words and story and must acquire it. The only problem is she has no idea who the author is and going after the book could cost her career. Even more it forces her to return home and confront how broken her family is. This is a rich story within a story, one that flows seemlessly back and forth. It is perfect for readers who love a contemporary with a mystery and almost hidden romance. This is a rich story of family and coming home.
A Beauty So Rare by Tamera Alexander in Historical Romance
I adore Tamera Alexander's historical romances set in post Civil War Nashville. They capture the essence of reconstruction in a realistic way while telling a story I can disappear into. This story-telling sets a high standard and leaves me wondering if she can do it again. She does!
In A Beauty so Rare, Eleanor Braddock is not a beautiful woman in the traditional southern sense, so she has resigned herself to a life of singleness. because of her father's illness she has to find a way to support herself. The story weaves in the plight of war widows and orphans while also pulling in an element of European royalty. Trust me: it works beautifully. And in the telling, the author addresses true beauty and the importance of looking beyond the superficial to the heart and essence of a person. I finished the last page with a happy sigh for a story well told, quickly followed by a sad sigh because now I have to wait for her next book!
If you love antebellum historical romance with strong Christian threads, you will adore this story that transports you to that time in Nashville.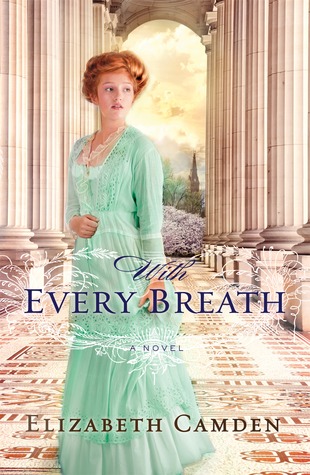 With Every Breath by Elizabeth Camden in Historical Romance
I just finished this wonderful new book. With Every Breath is a gripping story set in the fight to cure tuberculosis in the late 1800s. Mystery, Romance, Faith — all have a strong place in this gripping story. It is a stirring novel that is more than an-of-course-they-get-together romance. This is a multi-layered novel that kept my attention from the opening and has enough conflict to keep any reader engaged. The backstory between the hero and heroine is rich and enough to bring a happily ever after into serious question. At the same time the mystery kept the pages turning even faster! I highly recommend it for lovers of historical fiction.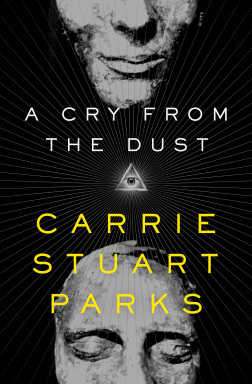 A Cry From the Dust by Carrie Stuart Parks in suspense
I flew through this release in about a day. It feels a bit like Brandilyn Collins' Hidden Faces series with a cool historical twist. The pacing was really good and the writing intriguing. There were enough twists to keep me going — and I couldn't anticipate them all. I love it when that happens!
I love that the historical thread had roots in the past that could be researched, while being compelling enough to keep the "could this really be accurate" and "I want to research more" alive in my imagination.
I commend it to you if you enjoy suspense novels with a flawed and believable protagonist. The supporting cast was interesting, and I'm already looking forward to the next book in the series.