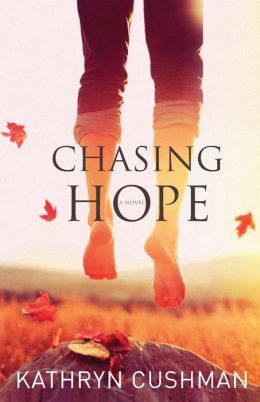 It's been awhile since I've read a Kathryn Cushman novel. Her earlier novels tended toward women's fiction, and while I loved her writing, those stories don't grab me as much as others. Chasing Hope grabbed me from the first scene and didn't let go. Sabrina Rice had Olympic size running dreams, then life interrupted and crushed those hopes. Now she's a college senior looking for a job, and wondering if she can hear God since what she'd imagined for her future has been destroyed. Brandy Philip is a teen on her way to juvie unless she gets some help. When their paths cross, I wondered how two such wounded people could help each other. Sabrina has been wounded by her doubts about God, and Brandy doesn't believe anybody could care about her. What happens is a story woven between their perspectives, each seeing something — even when it's very reluctantly — in the other that they can't see in themselves. The ending was perfect — happy sigh worthy. I loved this story and can't wait to read the next by this author.
The latest book from medical suspense author Jordyn Redwood is layered with tension from the first page. There's a serial killer. A medical experiment that's on the brink of success or terrible failure. A marriage that might not survive an infant's death and so much more. The hospital scenes are so well done, you feel like you're in the middle of the room. Familiar characters from earlier books show up, but you can enjoy this book without having read the first two though you'll understand all the nuances if you do. A good choice for those who love suspense laced with medical scenes.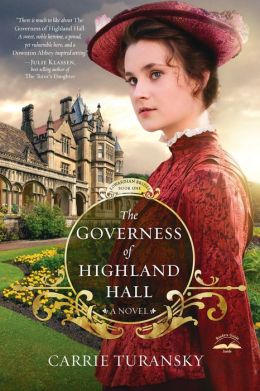 Since Downton Abbey, I've had an increasing interest in the time period around WWI. This book fills that niche in a delightful way. Julia Foster has returned from the mission field in India when her father became very ill. Now, she's had to take a position as governess to provide for her parents. Because of her time abroad she's not quite in tune with British society, but she's committed to do all she can to aid her new employer.
Sir William Ramsey is burdened by an estate he just inherited, two nieces who want to be independent and two children that remind him of his dead wife. As the two mix there's a clash of backgrounds, needs, and fears. I loved the way I could see the castle and characters. They formed a mixed cast that created lots of potential for trouble. And the romance is reluctant, yet persistent. God was woven throughout the story, into the very fabric of it.
This is a great read for those who love historical romance and Downton Abbey.