Fantastic Classic Mystery with a British Accent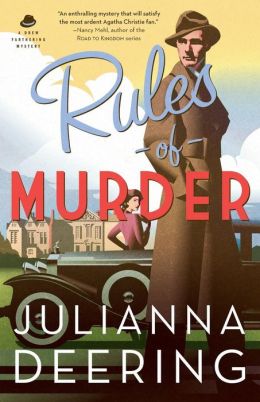 The first Drew Farthering book has me longing for the next…immediately. I am a huge fan of classic black & white murder mysteries like the Thin Man series of movies. Rules of Murder made me think of those, only with the British accent of a Maisie Dobbs mystery. I ADORED it. And I don't state that lightly.
Drew Farthering is a British playboy in search of a purpose. The purpose flops in his lap as two people are murdered at his country estate on one night. As he investigates he gets help from his sidekick Nick and an American gal who has come to visit her uncle, his stepfather. There's corporate espionage, murder, mayhem, and an attempt to break all ten of the rules for not solving a murder. I loved the romance — the interplay between Drew and Madeline was wonderful if occasionally over the top as the last murder unfolds.
This book gets five solid stars from me. Bring on the next Drew Farthering mystery. The sooner the better!
 Charming Southern Romance of Finding Yourself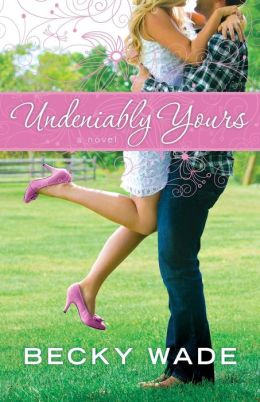 First off, can I admit I adore this cover? I want this gal's dress… Okay, back to Undeniably Yours!
Meg Cole is in desperate need of some peace. She's been thrust into a role as an oil heiress that she doesn't want. If her father hadn't died unexpectedly, she could have continued to live her life as an art museum administrator. Instead, she's suddenly expected to run an oil empire she doesn't care about. But one man, Bo Porter, is a source of calm in a sea of turmoil. Only problem is she gave him six months to shut down the thoroughbred racehorse farm her father owned. Throw in unexpected house guests, a search for someone she doens't want to find, and a hunt to find herself, and this story is as richly layered as it is charming. At its essence, it is all about being willing to listen to God and become the person He wants us to be. If that includes a man who is the peaceful eddy in your whitewater life, then all the better.
This romance has layers of mystery, but it takes a strong third seat to the romance and spiritual thread. I thoroughly enjoyed this story and the characters. The romance was ideal, the attraction zinged. And I can't wait to read more Becky Wade books now.
Historical Romance with a Twist of Steampunk Fun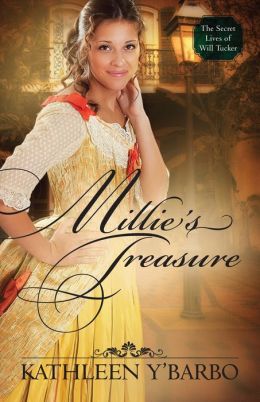 Millie's Treasure is the second in Kathleen Y'Barbo's Secret Lives of Will Tucker series.  She calls it historical with a twist of steampunk, and that steampunk element comes through in this sotry because the hero Kyle Russell is an inventor as well as a Pinkerton agent. His inventions and workroom are wonders I'd love to see.
Millie Cope is a heroine I wanted to scoop up and protect. She's learned that the best way to get along with a difficult father is to disappear into the background and say as little as possible. The problem is she is brilliant and wants so much to escape and become the person she could be that she's willing to mary Sir William Trueck. Kyle has been tasked with uncovering a rumored Confederate treasure and arrives in Memphis on his way to test an invention. The two meet by chance and he is enchanted. Millie begins to realize she is settling and plots a way out, all the while searching for a family treasure that has disappeared.
I read the early parts of this book as the author wrote them and couldn't wait to dive into the finished book. I wasn't disappointed. I loved the interplay between Millie and Kyle. She befuddles him and challenges him as he shows her more is possible. When their minds tackle a problem, they are unstoppable. And through the story, there are strong overlays of faith, though it does not overrun the romance. I can't say that I've ever read a book with Steampunk layers to it, but I thoroughly enjoyed slipping into what could have been possible, even as the historian in me kept thinking not possible. This book is perfect for those who enjoy a well-crafted historical romance with threads of more.