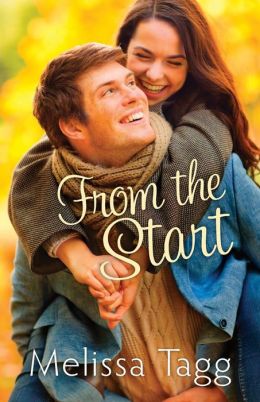 I adored this story of two people who are both trapped by their past relationships and a future that is uncertain. Kate Walker wants to do something that matters with her life. Colton Greene doesn't know where his life is going. Then they both arrive in Kate's hometown and spend the next weeks working together on bringing the town back to life after a tornado tore through. At the same time they're working on Colton's memoir and finding there's much to like about the other.
From the Start is about finding love, but more than that it's about taking risks. It's about stepping into an unknown future and really seeking God and His plan for you. The story doesn't suggest that the plan will be crystal clear, but it does show that in the uncertainty, there's the ability to find peace and something that makes your passions sing.
This book is one I will read again. I can't wait for the next book. And if you haven't read Three Little Words yet, be sure to do so — it's free on Kindle right now. It's the perfect introduction to the town and the Walker family.

And because it's my birthday and I adore books, I'm giving away a copy of Julie Klassen's The Secret of Pembrooke Park. Just enter below.