I adore this series! Every time I pick up an installment, I feel like I'm in the middle of a Thin Man mystery. This book, the third in the series, was the best yet. And the ending even felt like a Thin Man because the main suspects were all together in one place.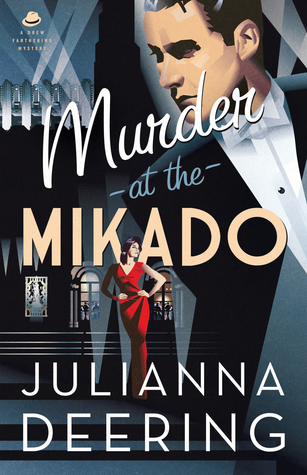 Each story builds the romance between Drew Farthering and his girl Madeline Parker. Their romance is filled with believable twists and turns and I won't spoil that here. I love that each book stands alone on the murder mysteries. Each can be taken completely separately and out of order for the mystery. But I do advise reading them in order for the romance — and it is a sweet one! This could become one of the great crime fighting duos.
The mystery is layered and each time I thought I was figuring it out, a new body was discovered. The twists and turns came together beautifully in the end, but it kept me guessing. That's hard to do… mind you, I had suspicions but wasn't convinced enough to land on one side or the other.
This book (and the series) are perfect for those who love a good whodunnit it mixed with romance and a great dash of black and white movie flair.