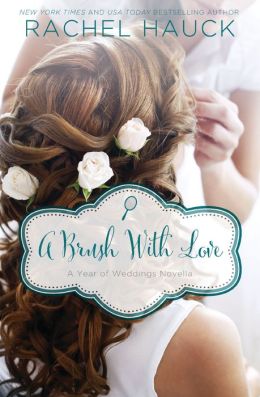 Sometimes we don't have a ton of time to read. I know! Perish the thought! But it's true. Life gets to going so fast, it's hard to snatch windows of time to read. That's when I like to pick up a well-written novella.
In A Brush with Love, Rachel Hauck has crafted a story of a deeply scarred woman who has it all — when it comes to making other women beautiful. However, she will never see herself as beautiful, let alone desirable to a man. She's walled her heart and life off, even as a piece of her longs for more. Enter the hero who walked out on her 12 years earlier when his family fled town in the middle of the night.
He's always found her beautiful, but knows she has to accept that truth for herself. This novella is one that I wish had been longer. There was so much truth to be explored as Ginger steps into seeing her beauty first through Tom's eyes and then through God's. A quick read that I enjoyed!