The Reichenbach Problem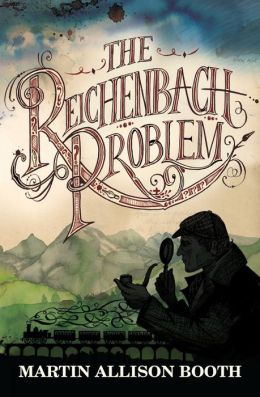 is a book with an interesting premise. What it would be like to be the creator of Sherlock Holmes? To live life in his long shadow and know that he's nothing more than a figment of your imagination?
I found the first several chapters slow-going as we travel with Sir Arthur Conan Doyle to Switzerland for a pre-vacation. He's traveling solo but soon finds himself burdened with a traveling companion. Once a murder occurs, everyone assumes the fictional Doyle will gladly, willingly, and effortlessly solve it.
It was intriguing to get inside the hypothetical mind and experiences of a man who was truly overshadowed by a figment of his imagination. However, it was slow going in places. It is a fun read though for those who are fans of Sherlock Holmes. Well worth the read for those willing to take a slower pace building up to the mystery.