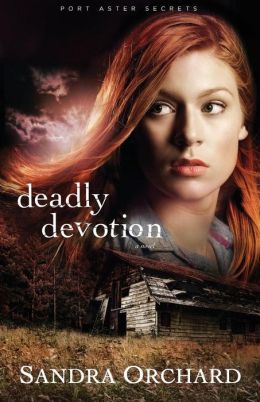 It's a holiday week so wanted to share some great reads with you.
Deadly Devotion by Sandra Orchard is a book about the lengths one will go to in an effort to prove their friend did not commit suicide. Kate Adams is determined that her friend Daisy was murdered, but the police have labeled it accidental. She knows they're wrong and embarks on a search to prove it. In the process she needs help from Tom Parker, a former FBI agent who is trying to settle back into life in Port Aster. The book is filled with suspects, clue, and bits of romance. I had suspicious about who the killer was, but the reason surprised me. A very enjoyable romantic mystery.
'For those who like mystery with a string romance…try Deadly Devotion'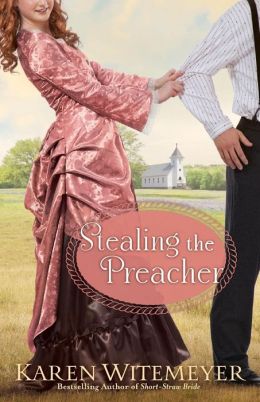 Stealing the Preacher by Karen Witemeyer is a thoroughly enjoyable historical romance. This book starts with an improbable beginning. Crockett Archer is on his way to an interview to be preacher in a small Texas town, when a group of bandits steals him from a train — all for the theif's daughter's birthday. Joanna Robbins longs to see her father come to love Jesus as much as she and her mama did, but she can't do it alone. Through a twist of events, Crockett agrees to help Joanna restart a church that's been pastor-less for two years. Add in a wanna be romance gone terribly awry, a father who has no interest in the Lord, and a good wallop of humor and you have a romance I thoroughy enjoyed. Add in a strong thread of redemption and this is a winner!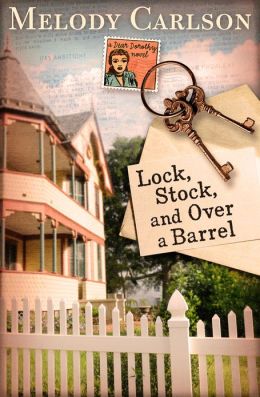 Next up, was Lock, Stock and Over a Barrel by Melody Carlson. There was something about this premise that grabbed me: a Daphne Ballinger, a 34 year-old who lives in NYC, is stuck, stuck, stuck. Then her great-aunt dies, leaving her a house and inheritance. There are a few strings that complicate things — immensely — but you'll have to read the book to find out what they are. Let's just say she has to take over her aunt's advice column, house, and a couple other things. In the process Daphne learns secrets… and more important, learns how to live. She finds she can break out of her rut. And comes to peace with whatever the future holds…and not settling just to get along. It was a fun story with lots of great characters and I really hope we get to read the next book in the series. These are characters and a story I long to return to! Unfortunately I read this one too fast. It sucked me in so completely, I had it finished in mere hours!