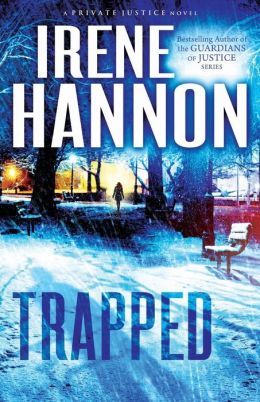 I'm a fan of Irene Hannon's romantic suspense. Her characters are usually interesting and engaging, the plot lines full of twists. This one is no exception. The second in the Private Justice series, Trapped involves a sister's desperate search for her runaway sibling.
Laura Griffith turns to the Phoenix Detective Agency when she's concerned the police can't help her. James Devlin agrees to help her search, but knows the odds aren't great. Add in a snow storm, a homeless shelter, and a bad guy who's this side of creepy, and it's a great combination for romantic suspense.
Irene Hannon's suspense is not nail-biting intense, but it's got a great blend of romance. The perfect read for days when you need more than boy meets girl, boy falls for girl.