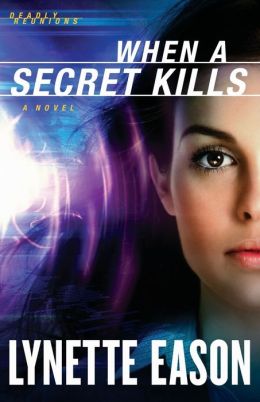 When a Secret Kills is the latest release from prolific romantic suspense author Lynette Eason. With each book, I think she can't craft a better story…until I read the next one. While When a Secret Kills is the last in a series, it stands well on it's own, but is also a fully satisfying conlusion to a series.
Jillian Carter is willing to confront the secrets of the past, even if it costs her her life. This novel is a high-octane race to the truth. It is also the story of a woman confronting all the secrets buried in her past. This book tugged at my heart as the romance built as the suspense plot sped to a climax. A great read — the author's best yet!
This is a perfect read for those who like a balanced combination of romance and suspense in their books.
More about the book:
Investigative reporter Jillian Carter knows it's time to put the past to rest. She's tired of looking over her shoulder, letting a killer go free. She's no longer the scared kid who changed her name and disappeared. Now, no matter what the cost, Jillian must do what she is trained to do–ferret out the truth and expose it. Senator Frank Hoffman committed murder ten years ago–and Jillian watched it happen.
Didn't she?
Not even the enigmatic and attractive Colton Brady, her ex-boyfriend and nephew of the killer, will be able to make her leave this alone. Get ready for the spine-tingling, nail-biting conclusion to an explosive series.