It's summertime, well, almost. And that means to start dreaming about what you want to do this summer. For me that's a combination of doing the following things. It's hoping for time to breathe. Maybe read a few books. Write a few words.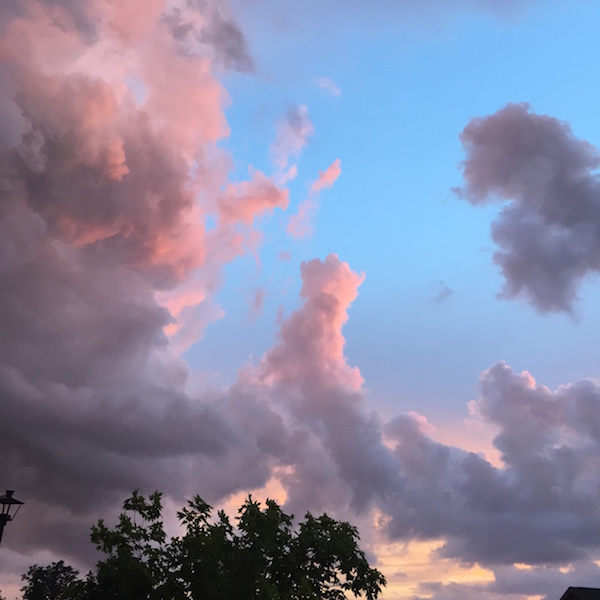 There's something about summer that always speaks of newness and pause. There's something about the longer days, and the pinker skies that make me think anything is possible. That just for a minute I can pause and imagine what could be. There's something about removing school from the schedule that makes me see the possible.
But maybe that's the time lounging at the pool when the world slows down to moments.
Or maybe it's the time working with our flowers and seeing what could be amongst the weeds of what is.
We have a black walnut in the backyard, which is making adding our plants to the mix a challenge. There are so many things that don't like whatever it is that black walnuts add to the soil. But we are having fun playing with the plants and seeing what color we can add that will stay from year to year.
Do you like playing with flowers?
Do you like staring at the sky?
Lounging at the pool? Reading a pile of books?
How do you wile away the hours of summer?